Joining San Shin Kai
If you are interested in joining North American San Shin Kai, please review our Mission Statement then complete both pages of the Membership Application.

Annual membership dues are $50, and must be received by end of January by check in mail or by end of February by Paypal online (online has an additional convenience fee). Make your check payable to North American San Shin Kai. This applies to all current North American San Shin Kai members who wish to remain in good standing. For new students who join at other times of the year, a check pro-rated for the current year may be mailed in for - March to June, $37.50 , for - July to November, $25. The correct pro-rated automatic Paypal choice online may also be used for your convenience.

Send your completed application to:

San Shin Kai
PO Box 2083
Amherst, MA 01004-2083


Please note: Members are required to attend at least two seminars per year, in addition to Summer Camp, in order to be eligible for promotion to any rank.
Complete NASSK Testing Packet (Protocol, Requirements, Fees, Application, Evaluation)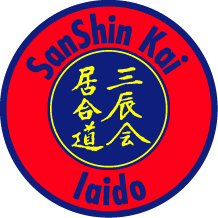 To all members of North American San Shin Kai,


Provided above is an updated membership form intended for all CURRENT and NEW STUDENTS ALIKE of San Shin Kai. This form is to provide me with the most current information of
every
individual in the organization and to gain a semblance of everyones standing with dues and or other needs. Please download and fill out this form in CLEAR and LEGIBLE handwriting. New members not previously registered will be provided with a Membership #. This is also an opportunity to become current with San Shin Kai dues prior to this years summer camp. (
To those who have already submitted 2016 dues, a payment stamp will be provided at summer camp
). In the event of falling behind with annual dues, all payments FROM PREVIOUS YEARS must be submitted with this form. If any members are in need of membership booklets please enclose
a separate note
indicating as such and one will be provided at summer camp to either you or your dojo leader. All forms are to be mailed to the PO Box in Amherst.

North American San Shin Kai
P.O. Box 2083
Amherst, MA 01004-2083

Thank you for your continued support of North American San Shin Kai! If anyone has any questions, do not hesitate to email me at: samuel.kanner@gmail.com. I am also accessible via facebook. See you at summer camp!

Other materials for current members:

San Shin Kai Curriculum (list of kata)

Complete NASSK Testing Packet (Protocol, Requirements, Fees, Application, Evaluation)

Just the Application form for Testing only

Testing Training Time Requirements and Certificate Fees

Just the Testing Evaluation Form only

Last updated: August 29, 2016